About SKYLAX
Hardrock Striker is a US - French DJ, producer & label manager of SKYLAX RECORDS since 2004. Inspired by noisy-punk, post-punk, new wave, glam, italo - disco, early electronic masters & chicago, he has been a vital player in the electronic music scene for more than a decade. Indeed, it all started when he had an affair with LA's electronic scene few years ago while setting-up a business with long time friend & "underground legend" Peter Black.
In 2000 they created a company called PARISONIC RECORDS & its sub-label SQUARE ROOTS releasing tracks from Manu Di bango, Franckie Knuckles, Ralphi Rosario, Kleeer, Mickey Oliver, Steve Poindexter, Lidell Townsell, Volga Select, Riton, Jazid, Butch Cassidy Sound System.
Today, SKYLAX (and its sub-labels WAX CLASSIC, COSMIC CLUB, STAY UNDERGROUND IT PAYS, A FISTFUL OF WAX, WAREHOUSE CLASSICS, SKYLAX CLASSIC, SKYLAX EXTRA SERIES) and productions under the moniker Hardrock Striker get support & respect from some of the biggest names on the contemporary circuit such as DJ Harvey, Radioslave, Prosumer, Ivan Smagghe, Trevor Jackson, FJAAK, Zadig, Dario Zenker, Finn Johannsen, Deetron, Huxley, M.A.N.D.Y, Ambivalent, Boris Werner, Le Loup, Boris Werner, Mano Le Tough, Esther Duijn, Kornél Kovács, DJ T, Erol Alkan, The Glimmers, In Flagranti, Tiefschwarz, Iron Curtis, Robert Dietz, Maurice Fulton, I-F, Serge, the list goes on.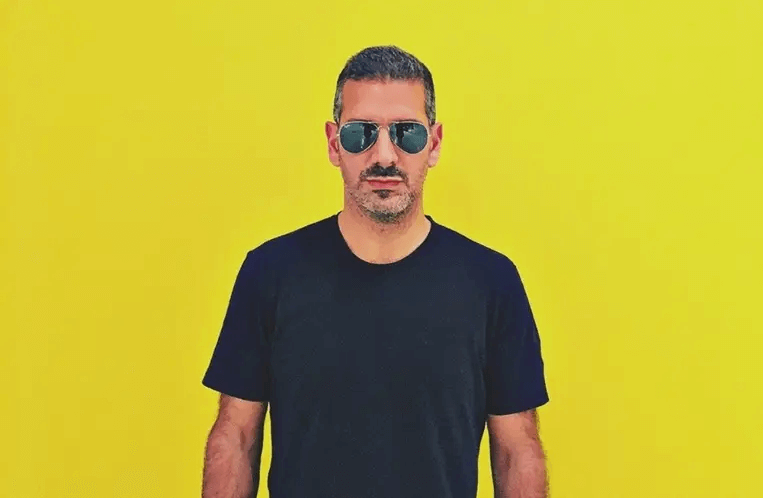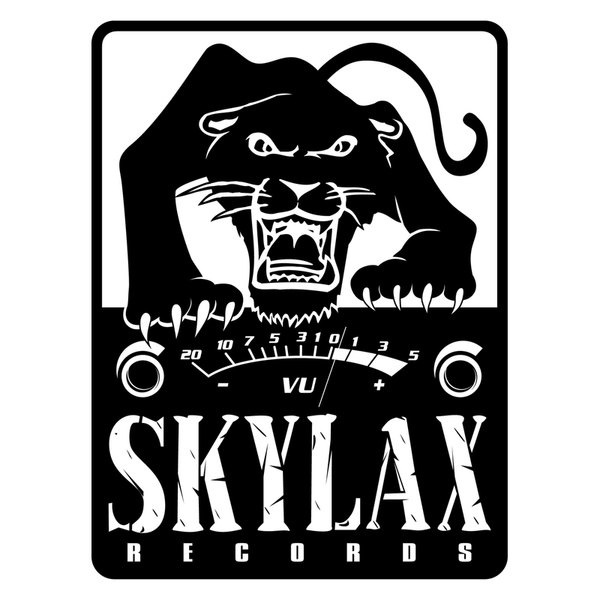 Hardrock Striker has remixed some of the music industries most respected artists such as Kate Bush, B Movie, John Foxx, The White Stripes, Fisherspooner, Martin Circus "Disco Circus" (Compiled by Dj Harvey on his Sonic #1 compilation), Mr Fingers, Denise Motto, M & G, Fockewulf 190, Brian Auger, Brand Image, and 'Lectric Workers just to name a few.
Through his label and sub-labels, Hardrock Striker has released more than 150 twelve inches including a reissue of the album Routes Not Roots by Terre Thaemlitz aka DJ Sprinkles; a major success receiving a very rare 5/5 on Resident Advisor. Hardrock Striker's Motorik Life was remixed by DJ Sprinkles in 2011, later featuring on the Mule Musiq remix compilation,Queerifications & Ruin. 2018 will see more from DJ Sprinkles with a forthcoming double mix CD produced alongside long-time partner Hardrock Striker (teaming up as SKYLAX HOUSE EXPLOSION), celebrating 20 Years of SKYLAX RECORDS. It is comprised entirely of SKYLAX music & a fistful of unreleased tracks on 3 accompanying vinyl releases curated personally by DJ Sprinkles & Hardrock Striker (S.H.E.).
Praised for his work by some prestigious medias such as The Wire: Adventures In Modern Music GROOVE-Magazin Resident Advisor Ransom Note TSUGIWorldwide FM DJ Mag Mixmag or Boiler Room, he's definitely recognized as a lauded & revered DJ/Producer. He has already played in some of the best & hottest spot in the world such as in Berlin's infamous Panorama Bar, About Blank, Renate & also many other countries (Romania, Spain, UK, Singapore, Switzerland, U.S.A.).
In Paris - where SKYLAX is based - Hardrock Striker has consistently put on underground parties throughout the city including, Folie's Paris, La Confiserie, Nouveau Casino, Badaboum, Rex, Wanderlust, Batofar, Le Soft, Chez Moune, Beatboat, Favela Chic, Social Club, Fleche d'or. SKYLAX is known throughout Paris as one of the few labels and club nights to promote underground dance music in the vein of the club spaces that formed it, drawing from the histories of Chicago, Detroit and New York City.